Take our top-of-the line products home to enhance results in between massage sessions & relieve pain.
Visit our online store to browse these all-natural, all-wonderful pain relief products!
CBD Clinic topical analgesics use all-natural emollients that are readily absorbed into the skin. These natural emollients include organic beeswax, jojoba seed oil, cottonseed oil and shea butter, in addition to powerful ingredients that relieve pain and reduce inflammation.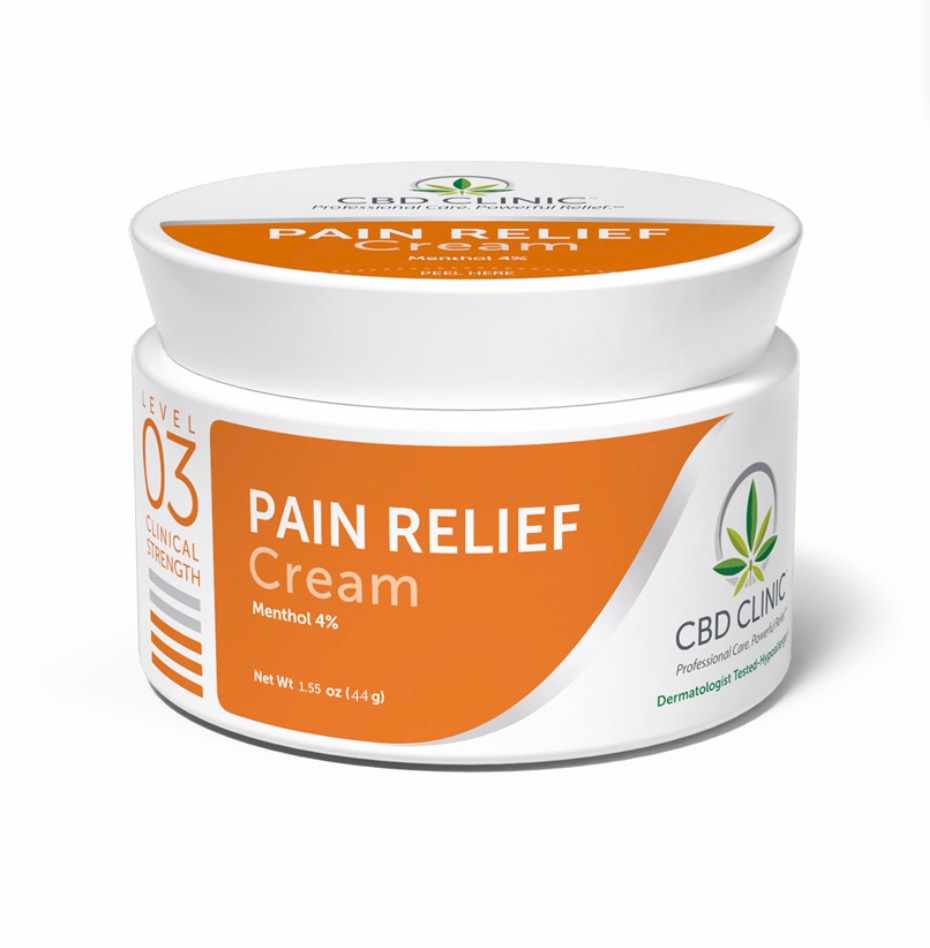 CBD Clinic Level 3 Moderate Pain Relief Cream; attacks pain quickly and increases blood flow to areas where you are experiencing moderate discomfort. Fast acting cream with Menthol penetrates deeply to target the source of your muscle and joint irritation. Absorbs quickly and easily to end the tenderness experienced with common muscle and joint pain.
Cream Base

200mg Hemp Oil Extract per 44g Jar = $45

Active Ingredients: 4% Menthol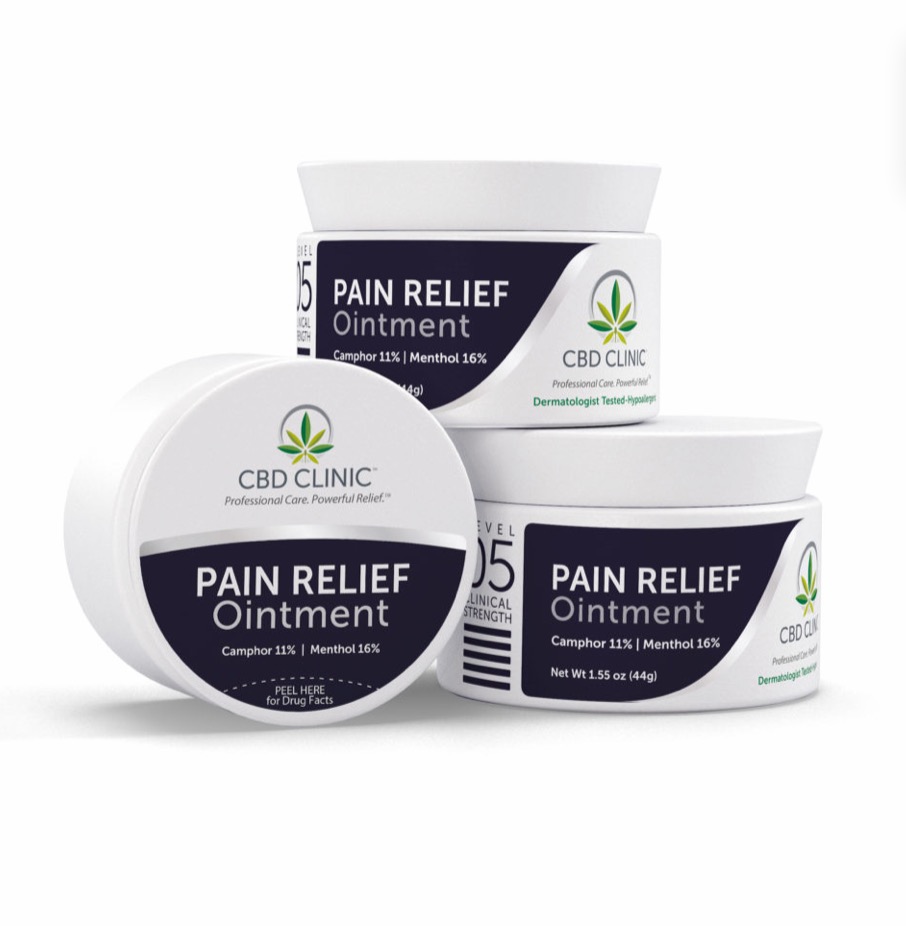 CBD Clinic Level 5 Pro Sport Deep Muscle & Joint Pain Relief Ointment; delivers two, highest potency pain killers to the most severe of pain areas. It helps restore your range of motion and regain the mobility necessary for top athletic performance. For joint pain, nerve pain, muscle pain, lower back pain, knee pain, shoulder pain, neck pain, etc. Help regain range of motion in the areas necessary for top level sport performance and flexibility. A perfect pre- and post-workout solution for hours of relief. Helps to speed recovery for fatigued and painful joints and muscles.
Ointment Base

400mg Hemp Oil Extract per 44g Jar = $90

Active Ingredients: 16% Menthol, 11% Camphor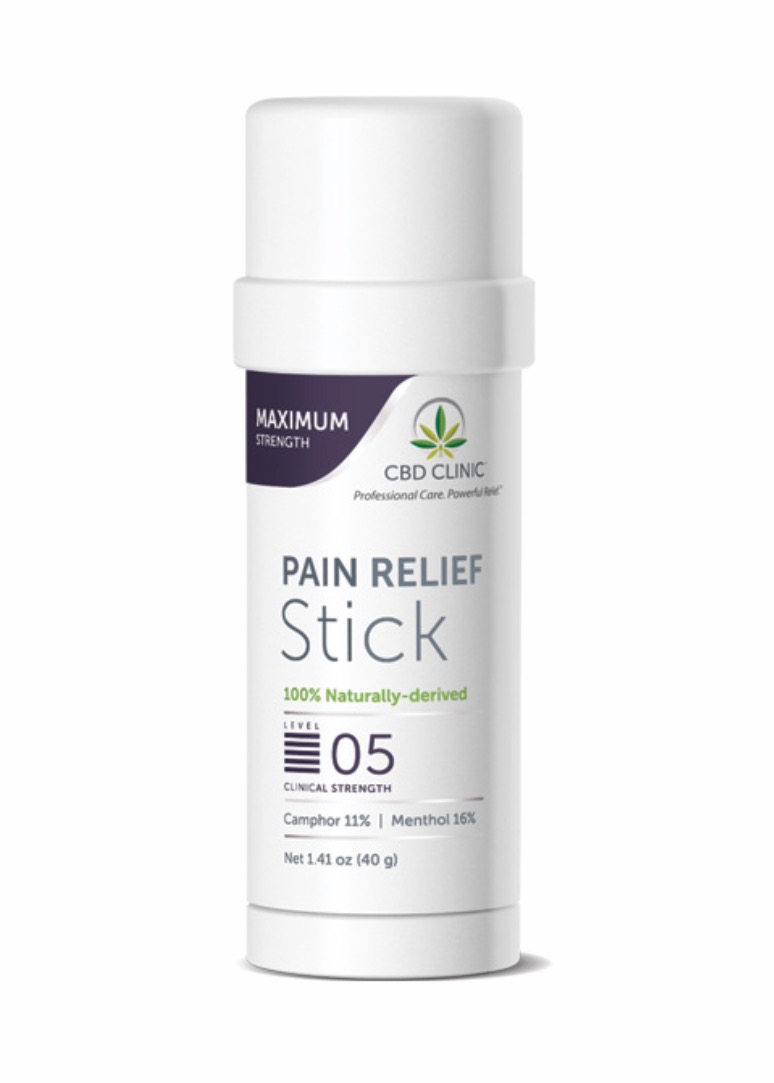 CBD Clinic Level 5 Pro Sport Stick; the same strength as the jar in a convenient, on-the-go applicator. Put one in your gym bag, your purse, or leave it at the office for a quick, no-mess application for powerful pain relief.
Ointment Base

360mg Hemp Oil Extract per 40g roll-on = $80

Active Ingredients: 16% Menthol, 11% Camphor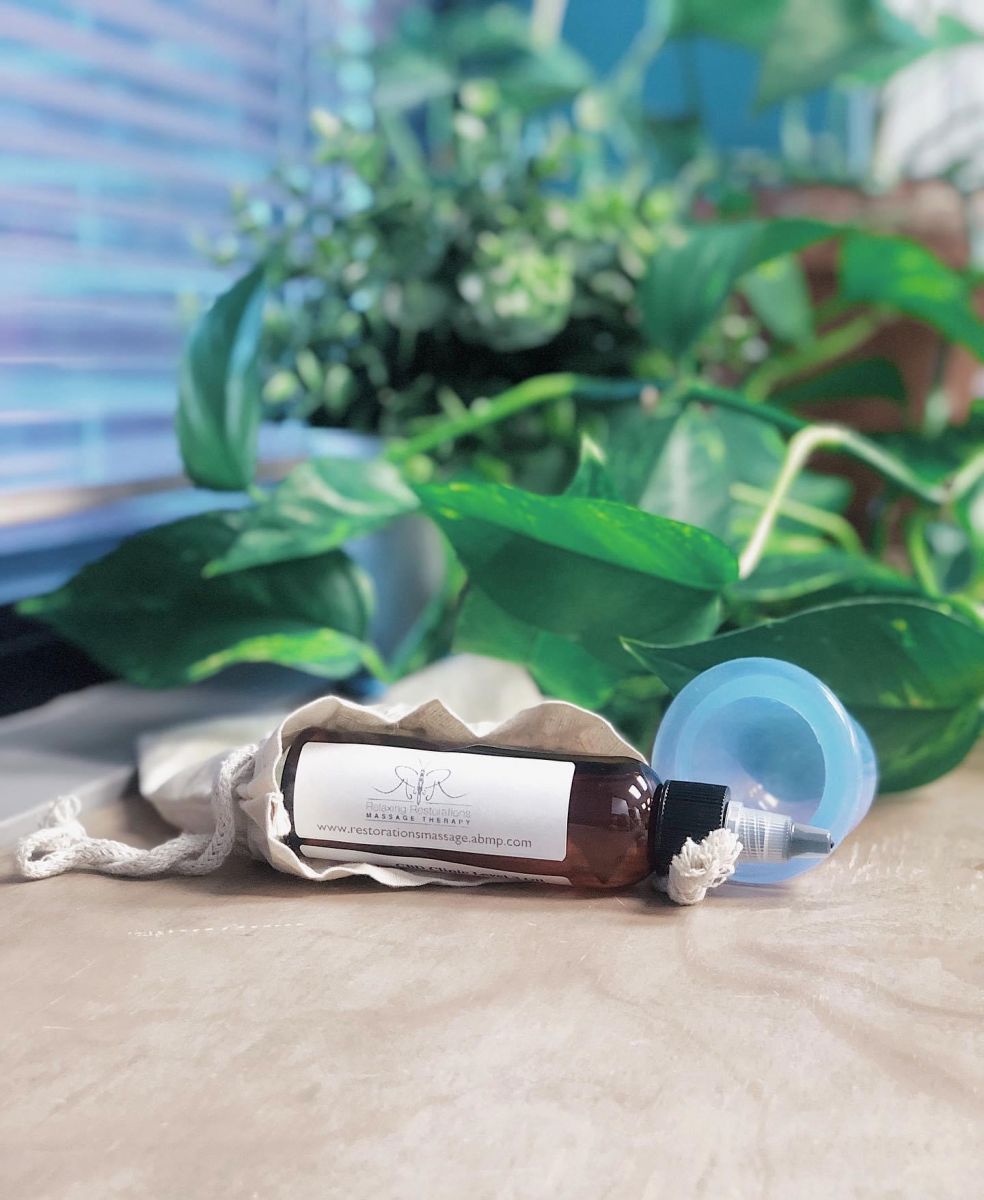 Our Relaxing Restorations Massage Therapy Cupping Kits; give you the ability to experience the benefits of soft sliding cupping at home. It is an accessible & convenient method for self-care and massage. Cupping is an ancient and simple technique that reduces swelling due to inflammation & decreases stiffness, eliminates joint pain & improves range of motion, reduces adhesions between layers of muscle & connective tissue while increasing circulation of the blood & lymph, bringing oxygen to muscles, decreases excess fluid immediately following pregnancy or major surgery, alleviates & eliminates symptoms of inflammatory digestive conditions & constipation, and opens pores to allow massage oil's active ingredients to be absorbed into the deepest soft tissue layers. Cupping Kits cost $45 & include...
2 Silicone (Soft Sliding) Cups

2oz CBD Clinic Massage Oil

Coupon for 50% off Soft Cupping Upgrade for your next scheduled massage session & Detailed Instruction Card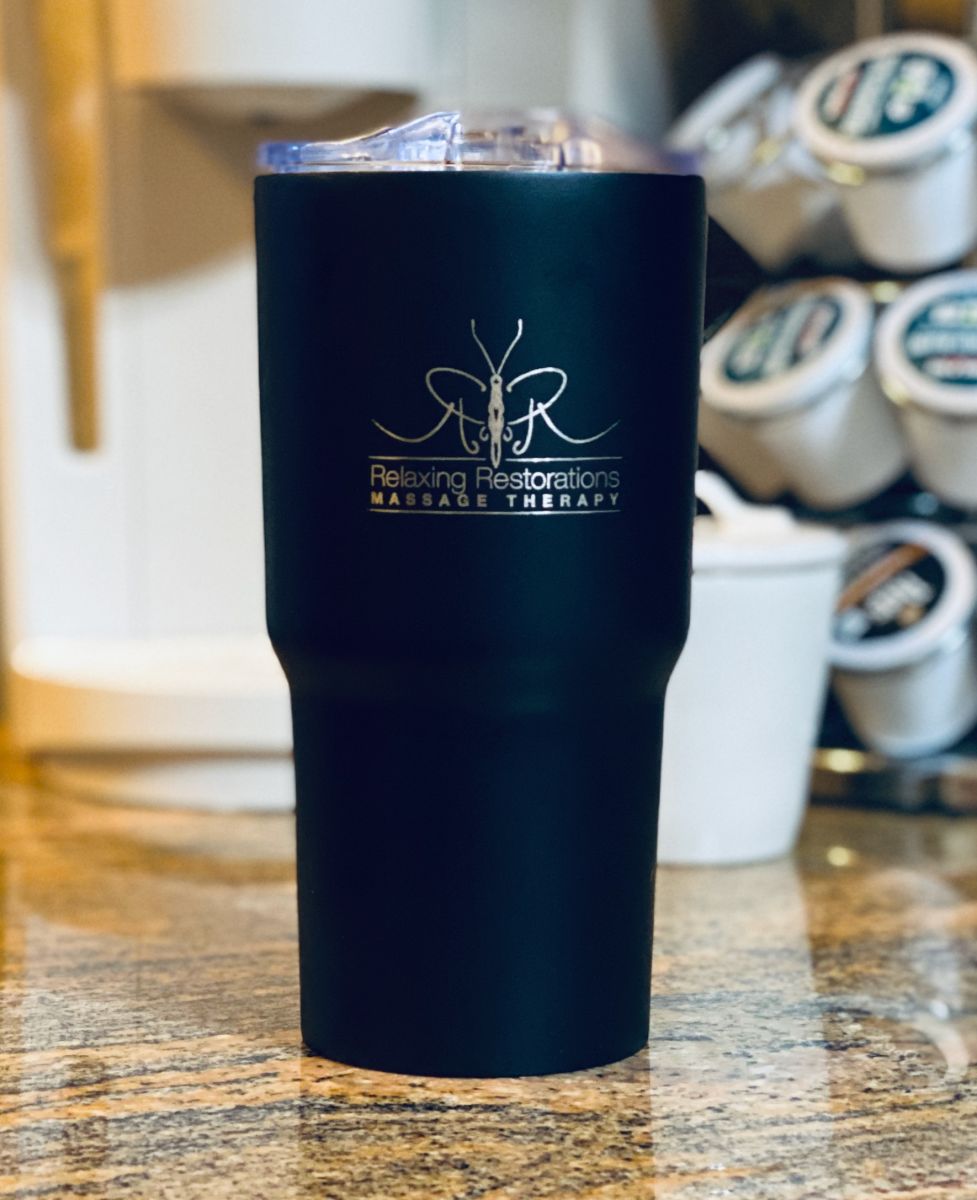 Our Relaxing Restorations Massage Therapy Logo Tumbler ensures that you'll always enjoy your favorite beverage in style. Whether working from home or on-the-go, cold drinks stay cold & hot drinks stay hot.
20 fl oz stainless steel engraved tumbler with lid = $30
*All prices include taxes & shipping within the United States.